Information for Existing Tenants
For our managed properties we will be your first port of call for any maintenance concerns.
We have five full-time members of staff who work in our maintenance department and they liaise with landlords and contractors in order to address and resolve any maintenance issues that you may have during your tenancy. Our maintenance team can be contacted during our opening hours by calling 0117 946 7171 or by email at: maintenance@sarahkenny.co.uk.
Out of Hours Emergency Contact
For tenants in our managed properties, we offer an out of hours emergency maintenance service on 07908 777129 from 7.30am until the office opens and until 11.00pm from when the office closes (this number is manned by an experienced property manager). If you have a locksmith issue outside of this time, please contact Williams Locksmiths directly on 07590 677417.
Please note that the out of hours contact number is strictly for emergencies only.
For queries relating to the extension of your current tenancy please email Francesca at francesca@sarahkenny.co.uk.
For queries relating to rental payments, please email accounts@sarahkenny.co.uk.
Condensation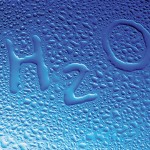 Information for Tenants
Condensation can be a problem for tenants. This leaflet provides information about what it is, why it happens and how to manage it.
Read more