Information for Existing Tenants
For all our managed properties we will be your first port of call for any maintenance concerns.
We have 4 full-time members of staff who work in our maintenance department and they liaise with Landlords and contractors in order to address and resolve any maintenance issues that you may have during your tenancy. Our maintenance team can be contacted via telephone on 01179 467171 or email: maintenance@sarahkenny.co.uk
Please see below for emergency contact details
If you are a tenant and need a plumber please call Pass and Totterdale on 01454 800114
If you need an electrician please call James Dillon on 07824 388770 or Buzz Electrician on 07821 509829
If you need a general builder please call Martin at Elite on 07961 847074.
If you are locked out and need a locksmith please call Bristol Locksmiths on 0117 9622175
For any queries relating to extension of current tenancies please email Francesca at fran@sarahkenny.co.uk. Please note that Francesca works Tuesdays and Thursdays and she will endeavour to answer your query as soon as possible.
At the end of your tenancy we will deal with the check out and return of your deposit. For any queries relating to this please email maintenance@sarahkenny.co.uk.
For any queries with regards to your rental payments, please email accounts@sarahkenny.co.uk
Condensation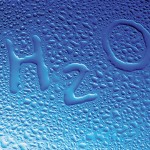 Information for Tenants
Condensation is a particular problem for our tenants. This leaflet provides information about what it is, why it happens and how to manage it.
Read More